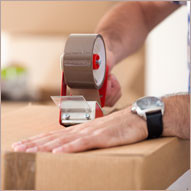 If you care enough for your stuff to pay to store it, then please consider some things before you commit to a storage provider. The industry is not regulated and so you need to protect yourself from pitfalls. Look at the Self Storage Association website www.ssauk.com to find out which sites meet the necessary standards for security and customer protection.
Self storage is having your room away from your home to store your goods. Only you should have access to that unit and only you should have a key. Your goods should not be stored with anyone else's goods.
The storage unit should be ventilated and the air circulated. There should be security whether by camera or controlled access with alarms. You will need to sign a written agreement that protects both you and the storage business owner. This clearly sets out your rights.
The goods should be insured and this can be arranged with the storage facility owner.
The storage unit and building should be easy to access with easy loading and unloading. Many self storage businesses have trolleys for you to use.
Check the access hours and usually these are restricted.
Make sure the unit is big enough for your belongings. Check the sizing and the height of the units. If you are wanting to access and take out goods during the storage period then consider getting a larger unit so you are not taking boxes in and out to find things. Also consider requesting shelving and ask for a slightly larger unit. Talk to the storage business owner and see what they suggest. Each customer has different needs.
Make sure there is someone around to meet you when you first visit and show you the security arrangements and talk you through the process. Do not just be guided by price.
Contact the Self Storage Association UK if you need more advice: 01270 623150