Woodlands Self Store Limited is located on the border of Eaton Bishop and Clehonger just South of the Cathedral City of Hereford.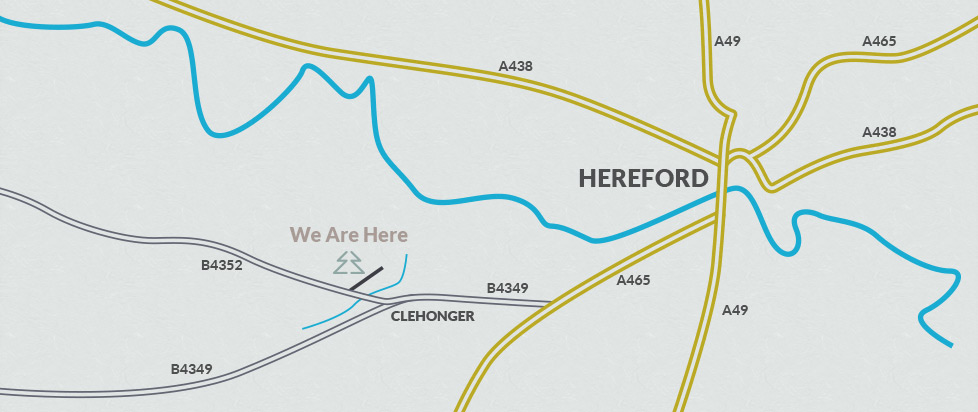 We are located a mere 6 minute drive from Tesco 24 hour supermarket at Belmont. As you leave Hereford heading South of the city on the Belmont Road towards Abergavenny (A465), turn right onto the B4349 towards Hay on Wye, Clehonger and Madley, go through the village of Clehonger and stay on the main road which becomes the B4352 and continue towards Madley. The road noticeably narrows and dips down and over a brook which has a low brick wall and then up a hill and after the road sign Eaton Bishop which is on the right hand side of the road take the next turning to the right on the brow of the hill marked Woodlands Farm Private Road is the correct turning. There is a wide concrete access with a central concrete block with signs attached to it and the black electric iron gates are in front of you. You will be on camera and an alarm system lets us know you are there so we can remotely let you through the gates. You will need to position the front of your vehicle quite close to the gates for the alarm to sound.
We would encourage you to visit and see our heated self storage units and storage containers before you decide on a place to store your items.